If you are a newbie in the internet marketing world and trying to figure out how to make money online and do online stuff, or if you are an affiliate marketer and want to know more about the affiliate marketing business, and How to start Affiliate Marketing then congratulation you are landed in right place. you will get lots of tips and information about affiliate marketing. I am saying affiliate marketing because the affiliate is the top two online marketing business.it requires no investment of money and gets you a lot of commission if you applied the right strategies in this business
Now, let's dive into the topic,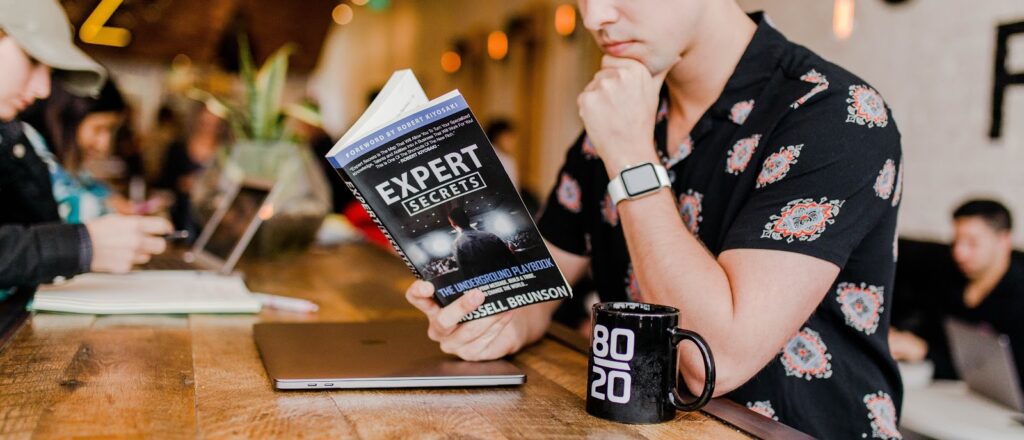 Affiliate Marketing is promoting products online with the consent of both publisher and promoter and getting a commission in return. It is the way of recommending the product which you truly believe in and trust. Affiliate marketing is one of the easy and affordable ways of making money online.
In Affiliate marketing, you will get a commission based on pay per click, pay per lead, pay per sale.
In pay per lead, you will get a commission even if your affiliate link gets clicks.
In pay per lead, you will get commission only if the person fills the form and give their name and email aka lead.
In pay per clicks, you will get commission only if the lead buy products from your link.
Does Affiliate Marketing Require investment?
No, Affiliate marketing does not require any investment, just you need to have a product or become an affiliate of any software then you promote a product, if you get sales then you will have a commission. That's how it works.
Whenever you thought of being financial freedom, it is thinking about money. whenever you thought of money then you come to your work ethics. And it starts cumulating lots of thoughts in our mind. and you have landed on this page and know about online marketing. right?
Affiliate marketing is one of the top two online businesses .you can make lots of money while you sleep if you are dedicated and enthusiastic about affiliate marketing. The way of passive income is affiliate marketing and never knows where you end up in your journey being financially free.
Types of Affiliate Marketing
You may be thinking about what may be types of affiliate marketing or maybe you are amazed by knowing fact that affiliate marketing has also typed?
Yeah, affiliate marketing has three types;
Unattached affiliate marketing 
Related affiliate marketing
Involved affiliate marketing
Now let's start from unattached Affiliate Marketing,
Unattached Affiliate Marketing:
These types of affiliate Marketing mean pay per click campaign.it means that you need to run a google ads campaign to reach out to your customer. And you will not have a  direct relation with your customer .for instance, you have a blog about reviews of the product and you have put your affiliate link of that product on your blog then you run a google ads campaign for your blog. This marketing is unattached affiliate marketing.
Related Affiliate Marketing :
You may be known about this affiliate marketing already. In this affiliate marketing, there is the promotion of products through blogs, podcasts, videos, or social media. The product can be anything that you like and trust .but make sure that you don't promote a product that you don't trust and use. It is because in this affiliate marketing business authority and trust are hot commodities that every marketer hold .and you don't wanna lose that authority and trust from your follower and customer, right?
Involved Affiliate Marketing :
"Focus on trust and authenticity. Focus on serve first, not income first. Focus on what is best for your audience." pat Flynn
Involved affiliate marketing is the opposite of PPC or unattached affiliate marketing. In PPC you are not seen by your customer to happen to a transaction, wherein involved affiliate marketing there will be a transaction between the customer and you .you hold authority and reputation, so you only recommend the product that you genuinely believe in and trust. This is only affiliate marketing which involves honesty on you and the product that you are promoting. It involves recommending products to your follower or clients in the form of content. And there is the direct interaction between you and your customer.
How to start affiliate marketing?
Now let's dive into starting your affiliate marketing 
The first rule is trust; you need to build trust from your audience. you should recommend the product based on your experience of using that product by yourself. If you are not able to clarify with your customer regarding what you are doing with that product and or what you have done with that product, then you will not be able to connect and build trust. So building trust is essential in every marketer's journey.
The next thing is soft pitching ;
You don't need to go hard on pitching a product. you just need to have a soft pitch based on your experience. For that, you need to build relationships, products, experience, proof, and pitch. This is a  phenomenon to pass-through and makes things fall in your favor.
There will be a massive transformation in your way if you follow these steps and the next steps will automatically fall on your path.
If you are till the end please comment below, to let me know and help you if you have any questions.