Keyword research means searching a topic that potential customer is searching for and aiding their needs and eventually converting them into a customer. Keyword research is not about search volume. It's not entirely about traffic either. Keyword research is done to know specific data like how many people are searching for a particular keyword, what people are searching for. If keyword research is done properly, then there will be an increase in traffic in your blog post which leads to an increase in revenue.
There are numerous keyword research tools, you can use any of them, such as Google Adwords, Google Analytics, ubersuggest, soovle, jazzy, google search console, Ahrefs keyword explorer, SECockpit, google keyword planner,KeywordTool.io, Moz keyword explorer, Keywords everywhere, Keyword snatcher, google trends, SEMrush, KWfinder, QuestionDB, Serpstat, Wordsream.
"Any time you type in the keyword, as Google we have gone and stored the copies of billions of pages in our index. we take the keyword and match it against their pages and rank them based on 200+ signals- things like relevance, popularity, and how other people are using it."   

                                           -Sunder Pichai
When it comes to content writing, the most important part to focus on is a keyword that will be relevant to potential customer demand and the current topic.
Picking the right keyword will make you more money and picking the wrong one will hurt you.
There are two types of keywords i.e Short-tailed keyword, Long-tailed keyword. short term keyword is a keyword that is either one or two words. the short-tailed keywords are very competitive in google search and have a very high volume of search so it gets difficult to rank a short-tailed keyword in search engine. for example, here we have
The long-tailed keyword is very specific having more than two words .long-tailed keywords are in almost detail, so it has a very low volume of search but has a specific and target audience. There is a high chance of ranking your site on top of a search engine if you use long-tailed keywords on your content. for instance,
Keyword research will come first when we come to SEO.keyword research is key that gives direction where to go and where not to go. Without keyword research, it would be difficult for you to go through an SEO campaign. you know, better keyword research will allow your site to rank on the search engine leading to quality traffic. so you can see that keyword research is interconnected to multiples of things like the content you write, quality lead, traffic generation, promotion, linking, and search engine ranking.
Before keyword research, it is necessary to select your niche and study the customer avatar based on your niche. keyword research is all about searching and finding out what your target audience is searching for and providing a solution to their queries through your blog post. And the free and simple way to do keyword research is google's autosuggestion. for instance,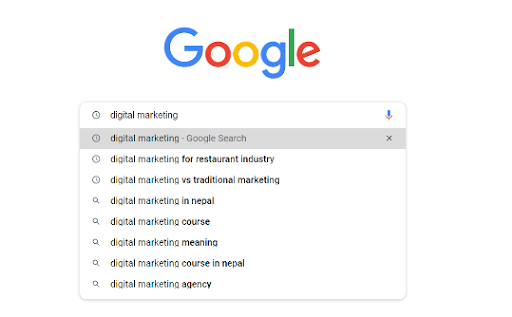 You can do it anywhere on social media platforms(Reddit, youtube, bling, Instagram, Facebook) as well.
Now let's talk about keyword research tool,
The keyword research tool is important because it ultimately makes your research work much easier and improves your keyword researching activities. So with that here we go,
Ahref
Ahref provides different features where you will be getting thousands of keyword ideas with an accurate search volume number. you can get ideas for ten different search engines including youtube, amazon, bing. Ahref provides you filtres where you can easily prioritize the best keywords which is awesome. It has advanced metrics for deeper insights and can see parent topic for your target keyword.
SEMrush
SEMrush is a paid tool and if you are willing to invest in tools, this would be your best investment and your digital asset. This will not only allow you to do the best keyword research but also allow you to do multiple different things which are so exciting and awesome. As per the area of your interest, you can choose different tools and take advantage of them. The things that you can do with SEMrush are,
Social media management
On-page SEO
Keyword Research
Link building
Local SEO
Rank Tracking
Competitor SEO Analysis
Content marketing
Content creation and distribution
Content optimization
Content marketing analytics
Market analysis
Competitor Analysis
Paid Advertising
Competitor PR monitoring
PPC keyword research
Website monetization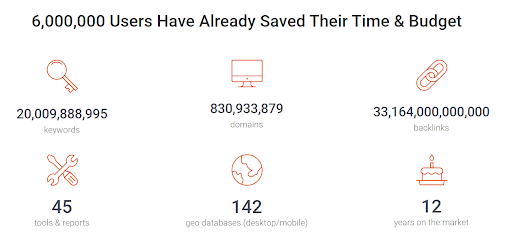 Ubersuggest
Ubersuggest is a free tool that is acquired by a digital marketer, co-founder of NP digital, Neil Patel. you can use ubersuggest for free which will provide you keywords idea from google's search suggestion. It gives you data on each keyword you search and helps you out to figure out search volume, cost per click (CPC), and keyword difficulty on each keyword that you search.